Turkey Mozaik Foundation created this fund to provide emergency relief to areas struck with natural disasters and humanitarian crisis to meet the critical and emerging needs of communities.
We have supported the following charities to date:
Support to Life Association (Hayata Destek Derneği)
Support to Life Association (Hayata Destek Derneği) is an independent humanitarian organisation founded with the principle aim of helping disaster affected communities meet their basic needs and rights. Since 2005, Support to Life conducts its activities with principles of humanity, impartiality, neutrality, independence and accountability. As part of this project, STL planned to conduct a needs analysis on the field with a group of volunteers from the students of the Social Work Department of Fırat University in Elazığ. To strengthen the capacity of the students, STL implemented an accelerated training program on how to respond to emergency interventions.
Basic Needs Association (Temel İhtiyaç Derneği-TİDER)
Basic Needs Association (Temel İhtiyaç Derneği-TİDER) works to ensure that all people are able to meet their basic needs in a fair and equal manner and uses the food banking model as an important tool in combating hunger, poverty, and waste prevention. TİDER also works with the beneficiaries to help them access jobs compatible with their competencies and abilities. TIDER's project aims to provide trainings and supervision to local stakeholders in Malatya and Elazığ on opening and operating two Support Markets to serve people who are affected by the earthquake directly and indirectly.  A sustainable model will be implemented in the region in order to ensure that post-disaster donations and products will be saved from waste and directed to designated people in need with a systematic approach.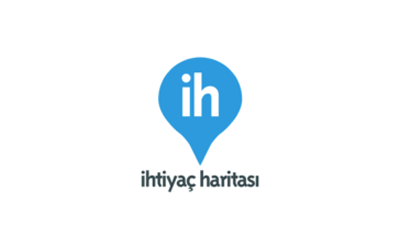 Needs Map (İhtiyaç Haritası)
Needs Map (İhtiyaç Haritası) is a web-based matching platform active in Turkey that enables people in need to connect with those who can help them through providing in kind support. The platform aims to learn and verify the non-monetary needs on the basis of individuals and communities, to collect and list them on a map-based approach, and to facilitate the process of meeting the needs of institutions, organizations or private individuals. The Needs Map aims to identify and map the needs of individuals affected by the earthquake in the region and to meet these needs from local businesses through the use of Needs Map Social Marketplace which allows people to provide the needs of a particular area from the local suppliers. Thus, the project will contribute to the local economy of Elazığ and small business owners who financially struggles after the earthquake.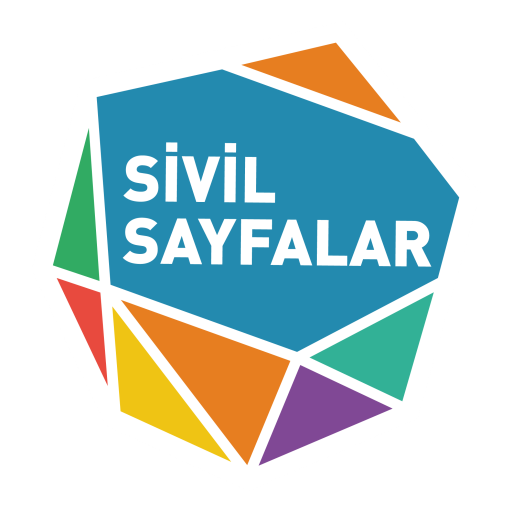 Civil Society and Media Studies Association (Sivil Sayfalar)
Civil Pages will carry out monitoring, evaluation and awareness-rising activities on the Research Commission for the Investigation and Determination of Measures Against the Earthquake (Depreme Karşı Alınabilecek Tedbirlerin Araştırılarak Alınması Gereken Önlemlerin Belirlenmesi Araştırma Komisyonu) which was established as a result of the joint will of all political parties represented in the Grand National Assembly of Turkey following the earthquake in İzmir.  With an aim to monitor the developments regarding the Commission's work and promote CSO participation in this process Civil Pages, will prepare a news series on the Commission and will also organise an online workshop to facilitate the involvement of CSOs in Commissions working process. At the end of the project, Civil Pages will also prepare a report on the work of the Research Commission and the participation process of CSOs.
Turkish Psychologists Association İzmir Branch (Türk Psikologlar Derneği-İzmir Şubesi)
As part of the İzmir Earthquake Emergency Relief, TPD İzmir Branch aims to provide acute and long-term psychological support to people who have been directly or indirectly affected by the earthquake. Psychosocial support activities will be carried out in the tent/container areas in the first month in accordance with the requirements of the acute period.  48 psychologists will be trained on trauma intervention techniques. TPD İzmir branch will provide therapy support to people who experience post-traumatic stress symptoms. Including the acute phase, a total of 2.400 people will benefit from psychological support provided by the association.

Search and Rescue Association (Akut Derneği)
The main purpose of the Search and Rescue Association (Arama Kurtarma Derneği-AKUT) is to conduct voluntary search and rescue work in natural disasters and accidents such as earthquakes, floods or major hazards. AKUT provides basic first aid to the victims, ensures their transfer to safe conditions, minimise loss of life in such incidents and informs the public about search and rescue issues. Following the earthquake in İzmir, AKUT will purchase equipment that search and rescue teams need in their fieldwork and the volunteers will receive training on how to use the equipment. Additionally, AKUT plans to provide food and hygiene packages to 250 families affected by the earthquake in the tent/container areas.
İzmir Education Cooperative (İzmir Eğitim Kooperatifi)
 İZEK will provide educational drama-focused psychological support (drama therapy) for 144 children, who suffered trauma due to the earthquake, for a period of 8 months. İZEK will also prepare the Child-Centered Earthquake Management Handbook which will provide a roadmap on how to work with children during emergency situations. İZEK will promote and disseminate this handbook among different stakeholders such as public institutions and CSOs working with children to strengthen them and help them get prepared for similar events in the future.
Support to Life Association (Hayata Destek Derneği)
The aim of the project is to improve sufficient hygiene conditions for the people affected by the Izmir earthquake by providing portable toilets for temporary tent/container camp areas. Given the additional risks associated with the COVID-19 outbreak, STL observed the need to provide additional portable toilets and improve periodic disinfection services. Within the scope of the project, 72 portable toilets will be placed in temporary tent camps in Bornova and Bayraklı for a period of 10 days.