In memory of our beloved friend, we established Turkey Mozaik Foundation Meltem Göçer Fund in August 2019.  We are grateful to be the recipient of valuable contributions from her family and friends who cherished her life and thankful to her family for choosing to support our mission which Meltem found close to her heart. Jointly with her family, since the Fund's inception, we supported four charities:
Local Development Association
(Yerelden Kalkınma Derneği)
Established in Şanlıurfa, the Local Development Association aims at holistic development with the mobilisation of local and regional potential, carries out activities that support economic and social development as well as cultural and environmental sustainability, and promotes and contributes to policy production in these areas. The association develops various projects for disadvantaged children living in Şanlıurfa, especially seasonal agricultural workers.
Science Heroes Association
(Bilim Kahramanları Derneği)
Science Heroes Association's mission is to promote science and scientific thinking at an early age for children and young people by using innovative methods. The association works to overcome several problems such as the lack of high-quality education and technological infrastructure, the lack of role models in the scientific fields, or the inadequate introduction of existing role models, the common belief that science and mathematics are difficult, and the stereotype that science, technology or mechanical works should often be done by men.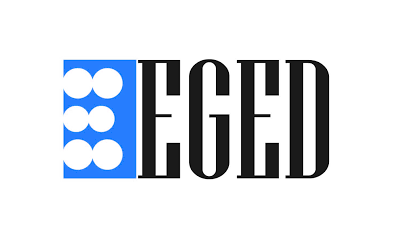 Association of Visually Impaired in Education
(Eğitimde Görme Engelliler Derneği)
Association of Visually Impaired in Education (Eğitimde Görme Engelliler Derneği – EGED) works with the aim of improving the educational opportunities of visually impaired people, enabling them to access information and receive education on equal terms. EGED works with visually impaired students studying at all levels of education, from primary education to non-formal education, teachers with visual impairments working in institutions affiliated to the Ministry of National Education, and parents of visually impaired children.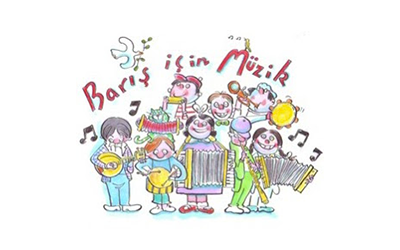 Music for Peace Foundation
(Barış için Müzik)
Music for Peace Foundation (Barış için Müzik) is an organisation that has been working with children since 2005. In the decrepit Edirnekapi neighbourhood of Istanbul, Music for Peace Foundation aims to positively transform the lives of children and their families and communities through free music education and the practice of classical music.
Association for Young People under State Protection and Foster Families
(Koruma Altında Yetişen Gençler ve Koruyucu Aile Derneği-KALBEN)
KALBEN aims to strengthen the bond between children and young people under state protection and foster families, ensuring their access to equal rights and opportunities. KALBEN carries out activities to promote the Foster Family Model in Turkey and provides legal and psycho-social support to foster families before and after the process. KALBEN also works to increase solidarity among young people under protection.