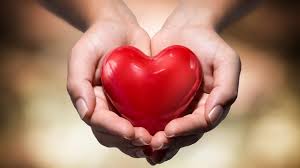 Turkey Mozaik Foundation set off on its journey on January 18th, 2018 with more than 100 guests at the Royal Institution.
As Turkey Mozaik Foundation, we have set off on our exciting journey with more than 100 guests on 18 January 2018 at the Royal Institution of Great Britain where we presented our initiative to serve as a bridge between UK based donors and the civil society in Turkey. 
We were delighted with the support we received from attendees at our launch event and in the subsequent weeks.
Turkey Mozaik Foundation received financial donations in excess of £70.000, energising our team to continue with the work of diligently selecting and supporting local charities. In addition to direct financial donations, some donors have pleasantly surprised us with their creative ways of continuing to raise funds for Turkey Mozaik Foundation. 
We have received financial support from our donors and would like to mention a few examples with the hope that their creativity and support may inspire others:
– a valuable donor was very kind to donate us his winnings of £1000 from a particularly lucrative card game night.
– a precious friend of Turkey Mozaik Foundation asked her guests do donate to us instead of bringing gifts to her birthday party resulting in £2000+ of donations for us.
– a kind donor won a corporate quiz competition and instructed his company to make the prize donation of £1000 to Turkey Mozaik Foundation.
– a corporation has kindly matched donations amounting to £1500 from their employees through their corporate matching policy.
– a generous friend who attended our launch event was so keen for those who missed the event to also hear from us about our initiative, that she very graciously hosted a special evening for 25+ friends at her house for Turkey Mozaik Foundation's fundraising.
We wholeheartedly welcome all such creative ideas to help our fundraising efforts. Thank you once again to all our generous financial donors and supporters. We are fully aware of the responsibilities of having your trust and are working very hard to make us all proud.