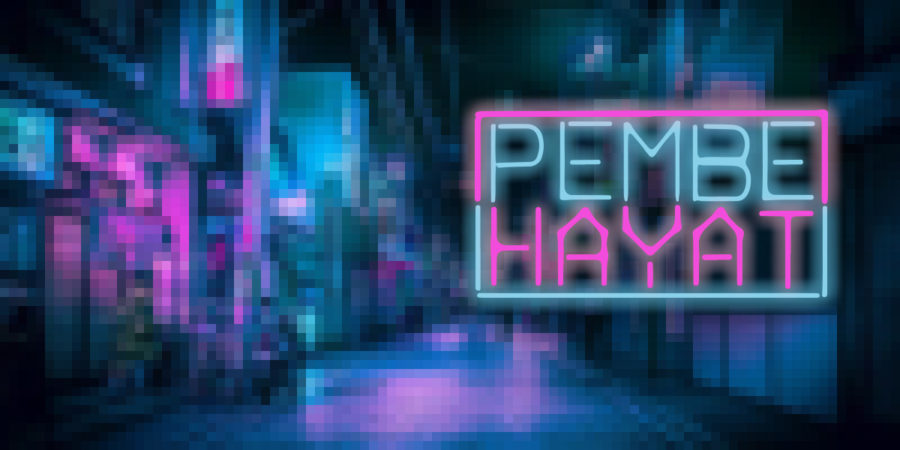 Pink Life LGBTI+Solidarity Association (Pembe Hayat LGBT + Dayanışma Derneği) is one of the recipients of our Culture and Art Fund 2020.  In an environment where the artistic production of queer artists is facing many challenges due to the  COVID-19 outbreak, the Queer Artists Solidarity Network project aims to create a digital space where queer artists can come together in solidarity. With this project, queer artists will have the opportunity to gather through the digital platform exclusively established for them. This platform will support the queer artists in meeting their needs for support, enabling them to collaborate for new projects and contributing to their solidarity against difficulties brought by the pandemic. The Queer Artists  Solidarity Network will also include online training according to the needs of artists such as fundraising, organising campaigns, creating portfolios, and using social media effectively. In addition, the platform will produce a monthly fanzine archiving the process and plans information on the art disciplines of the artists, their resumes, and their productions so that artists can get to know and be informed about each other.  
Below is the interview about the scope of their work and activities:
The Pink Life LGBTI+ Solidarity Association (Pembe Hayat LGBT + Dayanışma Derneği) works on gender identity and diversity of sexual orientation. Can you tell us about the aim and activities of Pink Life?
Turkey's first trans-rights organisation Pink Life LGBTI+ Solidarity Association was established in Ankara on June 30, 2016. The association got its name from the movie Pink Life (Ma vie en rose, 1997) directed by Alain Berliner, which tells the story of a trans girl child. In addition to developing projects and providing services for discrimination against trans people, hate crimes, violence, and social exclusion; Pink Life also carries out advocacy activities in the national and international arena.
Pink Life provides psychosocial, psychological, legal, and peer counseling support on issues such as law, education, health, military service, and physical adjustment processes for LGBTI+ individuals through email, telephone, and/or face to face meetings. In addition, clothing support is provided to LGBTI+ prisoners and people in need through the Dilek İnce Clothing Bank within the association. Academic resources for queer studies are also provided through Ali Aligül Arıkan Library. Pink Life organizes Trans Camp every year which brings together trans activists from different regions of Turkey. They discuss problems and strategies for the trans movement during the camp and attend capacity-building workshops on the politics of gender and body, media, and sexual health. At the same time, Pink Life organises activities every year within the scope of 20 November, the Day of Remembrance of Transgender Victims of Hate Crime, 3 March, World Sex Workers Day, and 18 June, Equality Day with Trans People which was first launched by Pink Life last year.
As a part of Turkey's first and only queer film festival KuirFest; film screenings, panel discussions, workshops, and lectures are held every year on the current issues concerning the LGBTI+ movement with queer artists in the national and international arena. In addition to the festival organisation in metropolitan cities; the film screenings in smaller cities in Turkey or abroad where the LGBTI+ movement have difficulty organising were held to empower the LGBTI+ individuals. Furthermore, thanks to the LGBTI+ Film Platform, the festival meets its followers in the digital environment. Moreover, Pink Life Youtube channel and social media platforms provide educational and entertaining content for and about LGBTI+ individuals. Pink Life Youtube Channel has reached approximately 1 million views which made us Turkey's largest LGBTI+ focused social media channel. Digital media and our membership in national and international umbrella organisations contribute to the visibility of LGBTI+ individuals by contributing to the public opinion on LGBTI+ rights. Pink Life also takes the necessary steps towards developing the field of LGBTI+ rights by collaborating with local, national, and international actors.
Pink Life published the Equality Manifesto and declared June 18 as the Day of Equality with Trans People which is the date of removal of transgender identities from the category of mental illnesses by the World Health Organisation . Can you provide us the highlights of this manifesto?
June 18 is the date of the regulation issued by the World Health Organisation (WHO) in 2018 to remove transgender identities from the disease category. Our existence, which has been called "mental disorder" for years, started to be recognised as non-disease by the health authorities on June 18 with the suggestion by WHO as a result of the struggle and activism of trans people. 
We announced that we will commemorate June 18 as "the Day of Equality with Trans People" and that we will repeat the demands of trans people for equality every year and so we drafted the 18 June Equality Manifesto. Trans people have been associated with concepts such as solidarity, commemoration, and struggle until today. With this manifesto, we underlined our demand for equality.
We also had the chance to observe how the discourse changed after the manifesto was published. Our motto "We are not equal. You Are Going to Be Equal to Trans People" and our discourse has spread remarkably in our field. The social media campaign we started on the evening of June 18 with the hashtag #EqualitywithTransPeople (TranslarlaEşitlikGünü) became popular.
The most common problems faced by trans people in the field of LGBTI+ rights are the normalisation of the deprivation of our rights and the space to discuss our rights. By saying "Trans rights are human rights", we talk about the basis of the victimisation of the trans people that are either ignored or considered outsiders in the LGBTI+ movement. We oppose those who do not see us as their equal and we do not expect anyone to tolerate this. We want everyone to realise that they are equal with us and we call upon the system that has kept thousands of trans people from living a full life to come to an end. At this point, we also reject the cisgender (non-trans) perspective and demand equality in our field. As we refuse to be silent, we do not accept being ignored and we stand against those who undermine the importance of our problems.
Turkey's first queer festival Pink Life KuirFest will celebrate its 10th anniversary this year. Can you tell us about the development of the KuirFest over the years?  What are you planning to do within the scope of 10th KuirFest this year?
Pink Life KuirFest was founded in 2011 within the Pink Life LGBTI+ Solidarity Association. With the participation of directors, actors, technical teams, and film critics, KuirFest aims to provide a safe space for activists and artists from different fields to express themselves through workshops, panels, conversations and to create dialogue areas that the audience discusses films on queer cinema, art and resistance and current issues on LGBTI+ issues. 
From cinema to literature, from music to video installation, the festival brings together artists from all around the world.  Since its establishment, the festival has visited many cities and countries. KuirFest's film screenings took place in Berlin, London, Cambridge, Sweden, Athens, and Cyprus. KuirFest Berlin is planned to be organised for the third time in 2021. Since its establishment, KuirFest has also visited many cities in Turkey such as Istanbul, Eskişehir, Denizli, and Mersin. In its 7th year, we had to move the main festival events to Istanbul due to LGBTI+ activity bans in Ankara.
The LGBTI+ Film Platform, founded by the festival team in 2019, continues as a digital movie platform with Turkish subtitles where positive and empowering films with self/narratives and self/representations are shown. The platform is against the marginalisation and ignoring of queer identities. LGBTI+ Film Platform offers public screenings, panels, and discussions pro bono. In its 10th year, we plan to further expand the content of the platform by adding new films. 
In 2021, KuirFest will celebrate its 10th anniversary. Due to the outbreak, we decided to hold the face-to-face events of KuirFest in September 2021. Meanwhile, we aim to bring together queer artists, filmmakers, academics, activists, and workers of the cultural industry online with the Queerising Film Cultures (Film Kültürlerini Kuiryantelleştirmek) Conference, which will be held between February 26-28, 2021.
As the festival's tenth anniversary special, we plan to prepare an exhibition that will bring together the works of queer artists from Turkey and around the world. This exhibition will reflect the 10 years of the KuirFest and will focus on the current works of queer artists. In addition, within the scope of the Culture and Arts Fund, we aim to create a digital space for queer artists, whose production process is getting more and more difficult as a result of the outbreak. 
Can you tell us about the current status and urging needs of the queer artists you work with? What can be done in order to support queer artists and make them more visible?
The vast majority of artists in Turkey work unregistered and uninsured. LGBTI+ people, who are disadvantaged in many areas, also face discrimination and inequality of opportunity in the arts sector. There are also many people who have to hide their identities for fair wages, social security, and safe spaces in the workplace. Those who manage to exist with an open identity do not have legal guarantees in the workplace in case of discrimination due to gender, identity, and/or orientation.
Besides the lack of resources and investments for queer artists working independently, social barriers such as blocking of LGBTI+ activities and safe spaces creates further difficulties. Since they face difficulties in coming together in solidarity, the queer artists are usually deprived of the inspiration they need.
Physical places and online platforms, where queer people and artists can come together freely and securely, are important to keep alive the spirit of solidarity. The impact arising from these spaces strengthens them against the obstacles faced not only by queer art but also by queer life. It is important to resolve the problems that prevent us from coming together. Art production born out of solidarity provides visibility and diversity in the media. The change that art creates in the perspective of society cannot be denied. Therefore, safe production areas and solidarity must be supported.
You are implementing the Queer Artists Solidarity Network project, which we support under the 2020 period of our Culture and Arts Fund with the financing of the Turkey Mozaik Foundation. Can you tell us about the work you will carry out in this project?
In previous years, we held various meetings within the scope of the KuirFest to develop solidarity between queer directors and to create a network. At these meetings, the queer directors shared their experiences with each other, and as a result, the need for a network was expressed.
Undoubtedly, one of the groups that is most affected by the outbreak is the queer artists. The outbreak and curfews canceled cultural events and caused queer artists to lose their already limited space in which they can express themselves. However, some artists have had the chance to switch to digital areas and platforms.
Considering our previous experiences, we have planned to create a digital platform to bring queer artists together, whose production is getting more and more difficult due to the outbreak. We aim to establish a website to overcome this problem. In this way, the project will allow queer artists to gather online. By enabling the solidarity between artists, it will lead new productions to emerge.
The project will provide the opportunity to lay the foundations of the artistic production needs of the post-pandemic era. It will become a contact area for queer artists who are isolated or who are not aware of each other and each other's productions. This situation will create new possibilities for artistic production by keeping the spirit of solidarity alive.
About
Pink Life LGBTI+  Solidarity Association (Pembe Hayat LGBT+ Dayanışma  Derneği)
Turkey's first trans-rights organisation Pink Life LGBTI+  Solidarity Association (Pembe Hayat LGBT+ Dayanışma  Derneği) implements projects on issues such as social exclusion, discrimination, violence and hate crimes against trans people and provides direct support and consultancy services for law, education, health and transition processes. The association works in solidarity with rights-based organisations/activists and carries out national and international advocacy activities. Pink Life also organises the Pink Life KuirFest to discuss queer theory, art, and discrimination and violence against LGBTI  individuals in Turkey. In addition, the Pink Art Team, which consists of artists coming together around the Pink Life  LGBT+ Solidarity Association, aims to create expression areas on the struggle for LGBTI+ rights through art.